ROYAL WORCESTER
Lord Nelson Commemoratives
supplied by
Box Of Porcelain
50 High East Street, Dorchester, Dorset DT1 1HU, England
Tel:- +44 (0) 1305 267110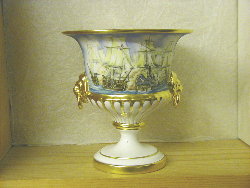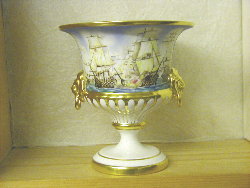 Pair Lion Handled Vases
Hand Painted and Signed
Made in a Limited Edition of 50 pairs.
Complete with certificate.
The back of the first vase is painted with HMS Victory, the second is painted with HMS Victory & Bucentaure.
Size 15cm. high
Item RWN7030
Price £ 1990.00 pair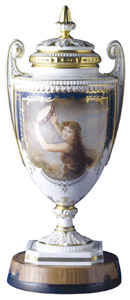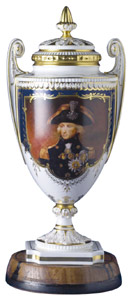 Nelson & Lady Hamilton Vases
Hand Painted.
Limited Edition of 47 pairs.
Size 35.5cm high
Item RWN1228914/7
Price £ 5,850.00 pair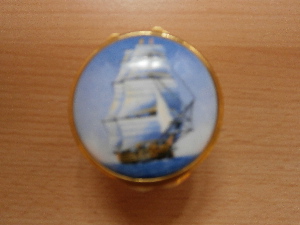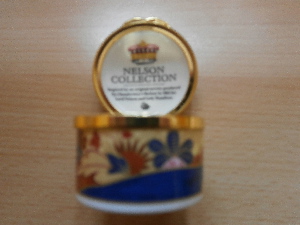 China Box
Inspired by the service provided by Royal Worcester for Lord Nelson and Lady Hamilton in 1802
Item RWNCB
Size 4.5 cm dia.
Price £ 45.00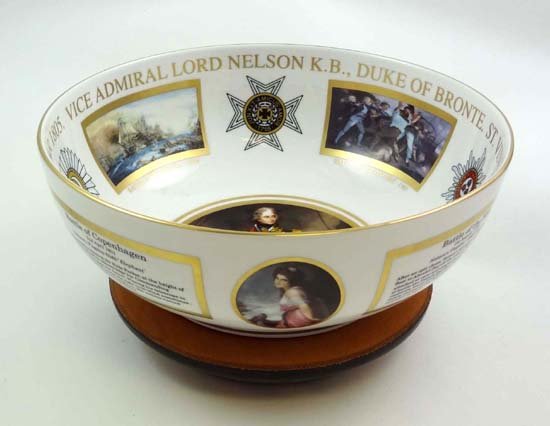 Trafalgar Bowl
Item RWNTB
Size 23cm dia.
Limited Edition of 822 (No. 228)
Price £ 295.00